What a wondrous God we have!
Our February update raised nearly $3,000.00 for the Children's Home. A HUGE THANKS to all who donated! As many of you know, we have so much to be thankful and joyful for – In the Untied States we are blessed with standards of living and opportunities beyond measure.
During our most recent trip to Kenya, one of the most disturbing sights to see has been the drought conditions; not only at the Children's home, but the entire region. Just driving through the area, we saw barren fields everywhere. The farm animals grazing on what little greenery they can find, show serious malnutrition. The water ponds staged throughout the region are either dry or nearly dry.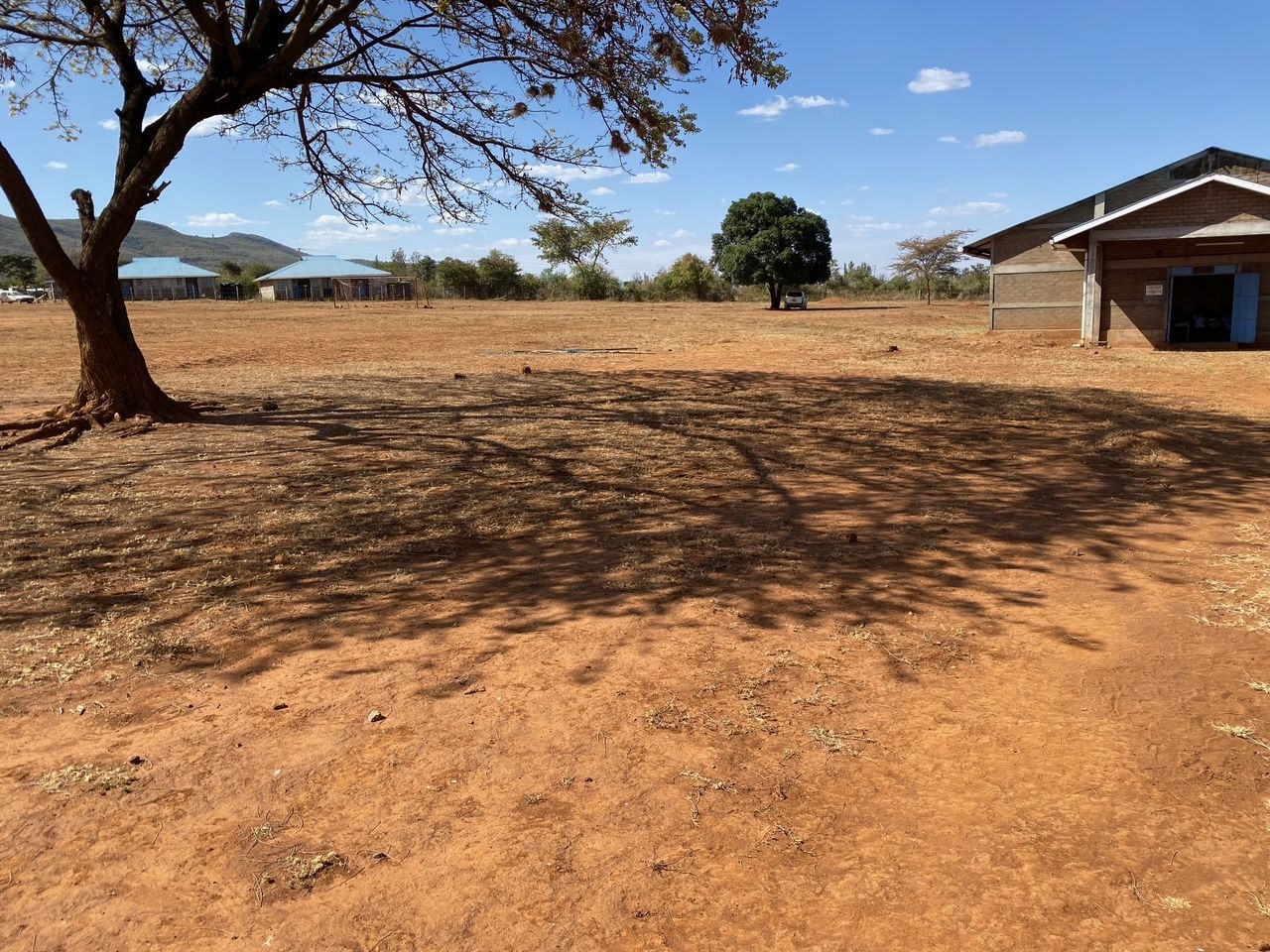 As the drought continues through the Rift Valley, the home has been experiencing tremendous challenges.
Food costs are up well beyond anything we were prepared for. The grain market is in turmoil throughout the country and much of Africa. The drought, combined with the war in Ukraine have crippled grain supplies. Corn, rice and beans prices are going up exponentially. With the lack of water, we have not been able to grow our own vegetables or produce any substantial milk from our cows (as they need every drop of water they can get to maintain living). Their grazing field is bare dirt and the staff has been forced to chop trees down to provide the much needed nutrition for them. We are in need of funds to cover the financial shortfalls caused by the drought.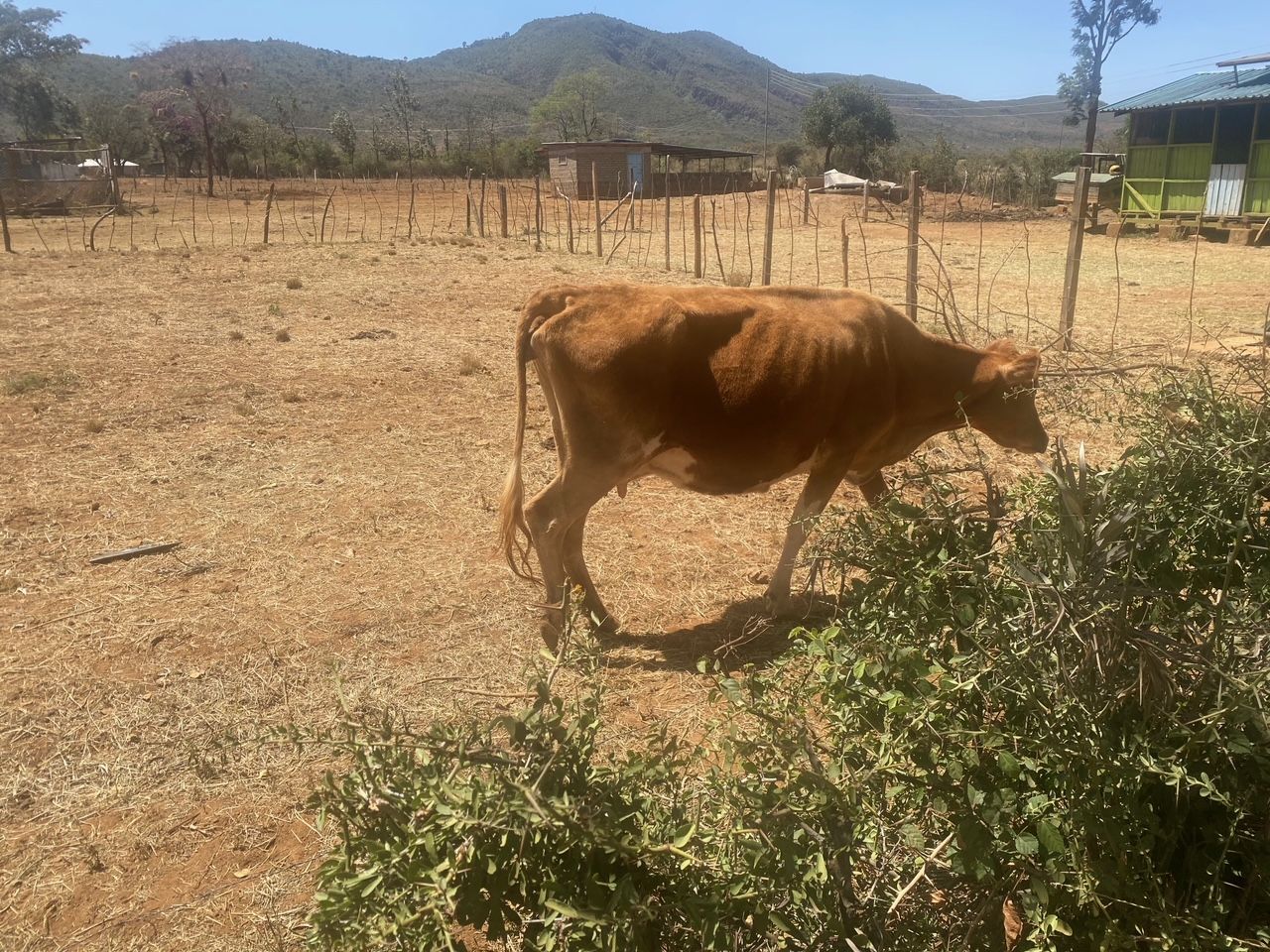 GIVE TOWARD DROUGHT RELIEF
Click Make a One-Time Gift and check "Drought Relief" in the gift designation options.
We are currently looking at digging another well on the property to provide additional fresh water to the facility. Our current well, dug at 100 meters in 2011, is not enough to support the facility. The water table is at record lows because of the ongoing drought. The new well will be dug at 160' meters, deep enough to produce water through future droughts. We will have a location selected and begin the permitting process in April. If all goes well, we'll have the well dug by the end June. We are looking to raise $25,000 to cover the cost of our new water supply.
GIVE TO THE FARLEY WELL FUND
Click Make a One-Time Gift and check "Water Well Project" in the gift designation options.
We recently completed some major repairs on our aging solar arrays. Two of the three arrays were not working. With assistance of the local staff, Board member Don Vampola was able to diagnose and repair them. The $3,000 cost was covered by the generosity of all those who donated to Walindwa to celebrate Don and Jill's wedding. A huge blessing for the children. Lights are back on for evening school and studying! We are working on funding for upgrades to the 3rd system as it is aging much like the other two. In addition, we are looking at the installation of another, larger array to support the pump needed for the new well.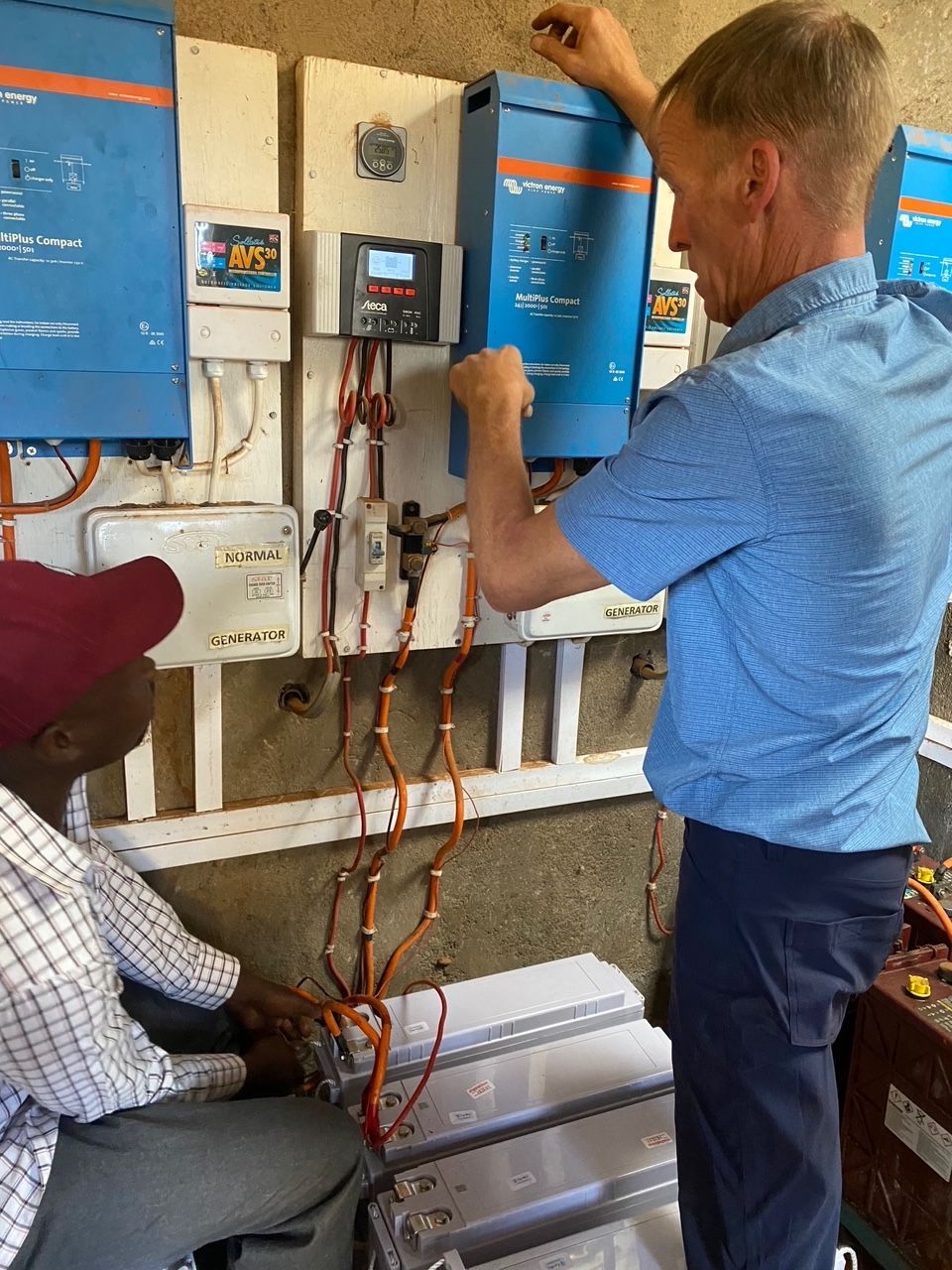 GIVE TO THE SOLAR FUND
Click Make a One-Time Gift, check "Where Needed" and make a note in the comments that you'd like it to go to the Solar Fund.
While the daily life of our children is filled with school, chores, daily devotions and social activities, unbeknownst to them, life in the Rift Valley is in a desperate state. Much is being done, but there is just so much more to do.
Your prayers for the students, staff and board members have helped to keep it all together. Spirits in the school have never been higher! Please keep EBCCK and EKHS students and staff in your daily prayers.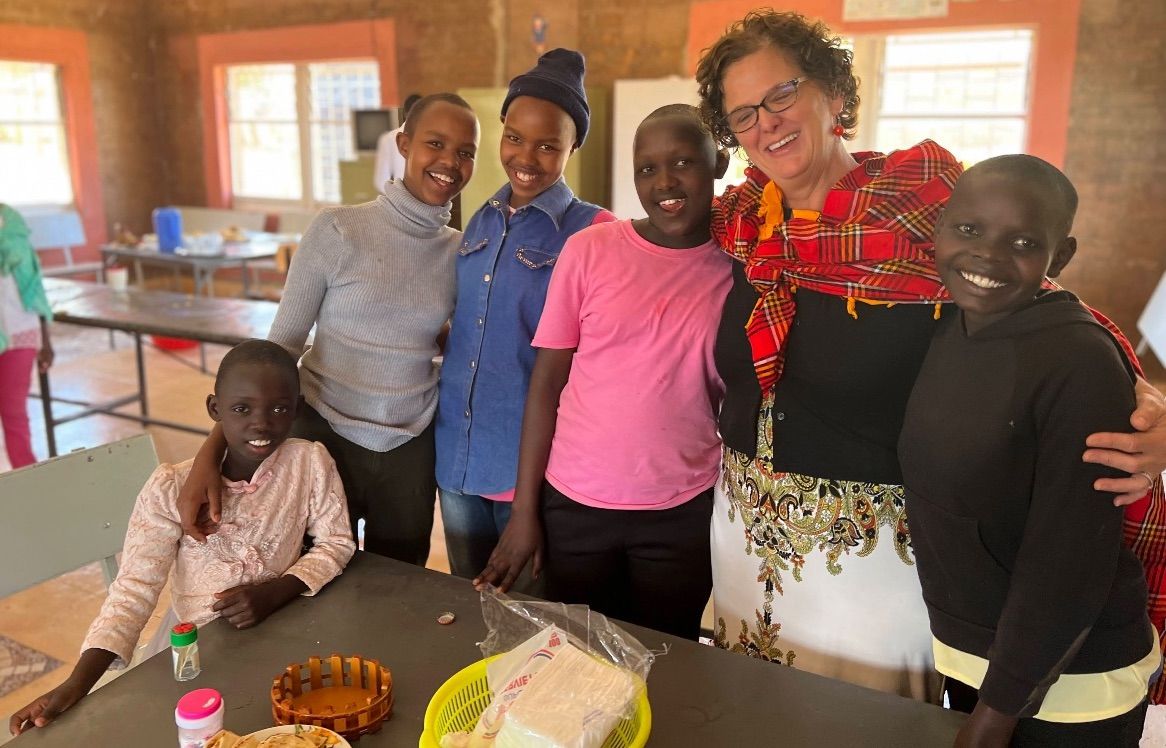 In addition to those prayers for provision, Walindwa is in need of funding to directly assist our children through these very difficult times. Perhaps you can be part of the answer to this need? We have a need for direct sponsorship of children in our orphanage as well as scholarships for some of our less fortunate high school kids. $83.00 per month will provide one of our orphans with a home, schooling, clothes and food. We gladly accept partial sponsorships of as little as $25.00 per month.
GIFT A SPONSORSHIP
Click Make a Recurring Gift and choose your perferred monthly sponsorship option
If you are unsure of where your gift is most needed, please consider donating to our general fund to allow our board the honor of the decision. Also, please pray along with us, and let us all respond to God's nudges for how to help. If you'd like to talk about more specific needs and ways to help, or what exactly the monetary gifts will go towards, please reach out - You can email us at walindwa@walindwa.org or even call us at (858) 487-4056. If you'd like to email a board member directly, please visit the contact information tab and click on their email address.
GIVE TO THE GENERAL FUND
We always appreciate recurring gifts, but also welcome any one-time gifts of any amount. Everything helps!
Don, Jill and the whole Walindwa Team