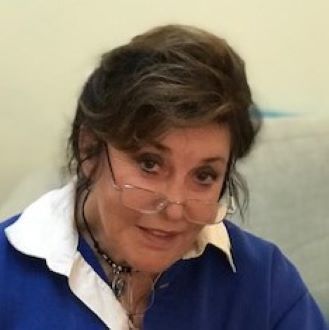 Carole Ericson
Director, Secretary
Carole is a trans-planted Australian and has worked in the travel industry for over 30 years, specializing in travel to Australia and the South Pacific. Her first trip to Kenya was in 2006. In 2009 she Joined Rancho Bernardo Community Church as a member and volunteered as Lighting Technician for their Sunday services, and in 2011 also helped Rev. Ray Sparling as his Assistant until his retirement. She was Secretary for RBCC's Mission Committee for five years.
In 2012 Carole assisted Pastor Ray organize a mission trip to Kenya. Their small group visited and helped out at two children's' centers that were Missions of RBCC, one being Elma Barnett Children's Centre Kamonong (EBCCK) where she fell in love with the children, their friendliness and love of live.
Two weeks after returning from Kenya, Carole had a chance conversation with Jill Weller in the parking lot at RBCC (Jill and Carole hadn't met before.) During their conversation Jill discussed Walindwa and that she had just returned a few days prior from a trip to Kenya to visit EBCCK. Carole had returned from the same destination the week before. What a unique coincidence!
This happy encounter has turned into an 8-year experience, as Carole is now Secretary for Walindwa.